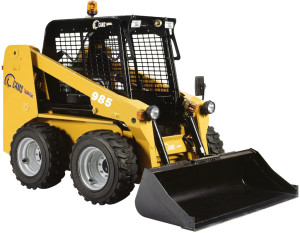 Operating weight
Kg. 3.150

Operating capacity
Kg.908

Net power
Kw 55,4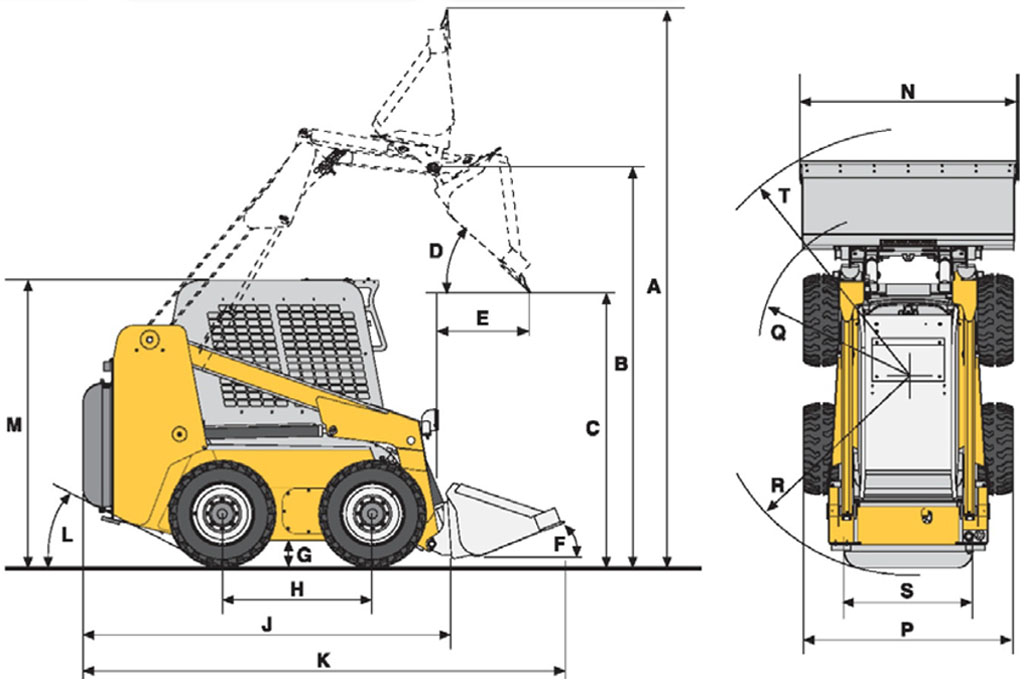 | A | B | C | D | E | F | G | H | J | K | L | M | N | P | Q | R | S | T |
| --- | --- | --- | --- | --- | --- | --- | --- | --- | --- | --- | --- | --- | --- | --- | --- | --- | --- |
| 4.023 | 3.044 | 3.073 | 38° | 650 | 28° | 201 | 1.067 | 2.769 | 3.500 | 24° | 2.045 | 1.879 | 1.829 | 1.279 | 1.626 | 1.519 | 2.025 |
| Maximum operating height | Bucket pin height | Dump height | Dump angle | Dump clearance at max height | Bucket closure angle | Minimum height from ground | Wheelbase | Total length without bucket | Total length with standard bucket | Rear starting angle | Maximum machine height | Max. width with standard bucket | Max width without standard bucket | Front diameter | Rear diameter | Track tread width | Front diameter |
| | | |
| --- | --- | --- |
| Operating capacity | kg | 3.150 |
| Operating weight | kg | 908 |
| Tipping load | kg | 1.816 |
| Speed | Km/h | 0-10 0-16 |
| Fuel tank capacity oil/diesel | l | 55/87 |
| Engine |   | KUBOTA |
| Displacement |  cc | 3.331 |
| Net power / rpm | Kw | 55,4/ 2500 |
| Hydrostatic drive pumps | bar l/min | 350 2×125 |
| Gear pump | bar l/min | 180 72 |
| H.F. pump |  bar l/min | 180 180 |
| Cooling system | | Heat exchanger |
| Tires | | 12-16,5 |

CAMS Macchine has designed and built this range of compact track loaders to comply the different business needs that are encountered at the construction site.
The small size of these machines ensure high productivity and excellent maneuverability in tight spaces.
The solid structure ensures protection and low vibration.
Skid-Loader excavators are used in excavation and ground movement in gender, in the works of channeling, on construction sites and road works, works in the cemetery, works of public green, for lifting and transporting building materials and in land reclamation works.
The powerful and reliable diesel engine is suitable for intensive use.
The excellent balance of the machine allows great versatility in the lifting and transport operations with the bucket, and with the full range of accessories.
The control panel is robust to ensure maximum safety of the operators and is equipped with controls ergonomically designed, simple and of immediate activation.
The excellent hydraulic system gives the machine the reliability needed for maximum productivity with reduced costs.